Bourbon Reviews: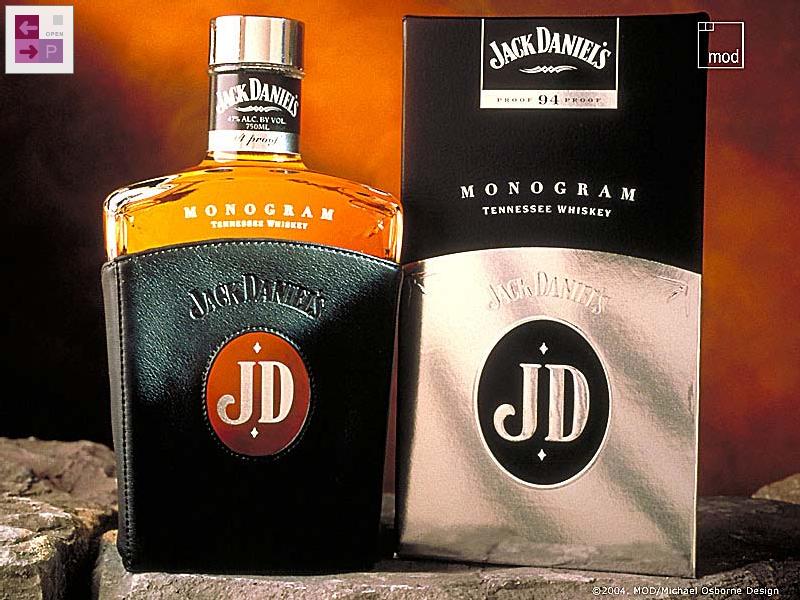 Bottling Name

Jack Daniels Monogram

Bottled By
Jack Daniel Distillery Lynchburg,TN
Type

TN Whiskey

Alcohol content

94 Proof

Availability

US: Not Available Japan: Available Duty Free: Available Europe: Available

Age

4

Views (since 20080612)

12092

Bottling Info
-TEXT FROM BACK OF PRESENTATION BOX


Folks who knew Mr. Jack Daniel best also knew his name was really Jasper "Jack" Daniel. This was the name raised in warmth over a formal dinner toast. Engraved on invitations to his home for a special celebration. Monogrammed on fine glass decanters of whiskey reserved for his own use and the personal enjoyment of his closest friends. Jack Daniel's Monogram Tennessee Whiskey is a warm, amber sipping whiskey, bottled at 94 proof and distinctive enough to wear the formal signature of Jasper "Jack" Daniel. The silver monogram and black sleeve ensure the whiskey is hand-crafted by America's oldest registered distillery, charcoal-mellowed for an uncommon smoothness , and aged tp perfection in oak barrels for a taste elegant enough to be marked with the initials of America's revered gentleman distiller - JD.


-Photo courtesy of the MOD / Michael Osborne Design Website
Review from iconoklaztor (BourbonEnthusiast Review ID 793, Created:20070612155902)
| | |
| --- | --- |
| Purchased at: | Imported from Japan |
| Purchased for: | n/a |
| Info on this bottle: | Thanks Craig for the bottle |
| Proof Of this Bottle: | 94 |
| Nose: | Sweet, spicy, rich |
| Taste: | Caramels, pumpkin spice, grains |
| Finish: | great mouth feel. Stays on the palate for a long, glorious time! |
| Overall: | This is the best Jack I have personally tasted. I have a couple of other rare JD products but this is by far my favorite tasting! |
Registered users can make comments on this review...Already registered? Log in here
---


Log in to be able to add your own review of this bottling.

&nbsp