Bourbon Reviews: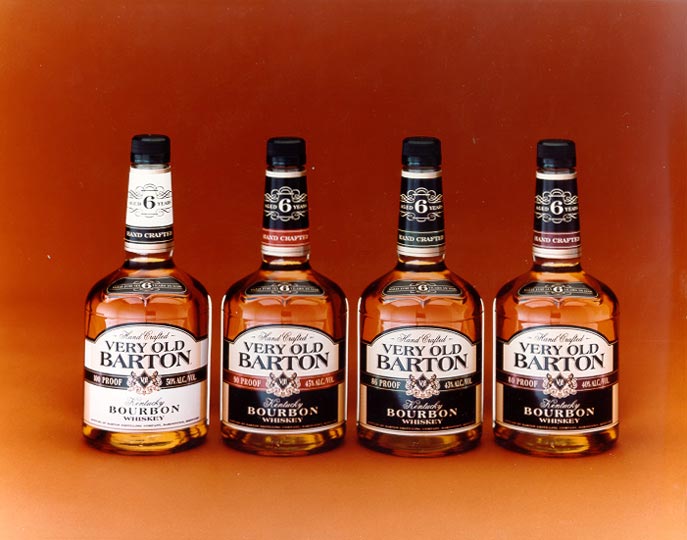 Bottling Name

Very Old Barton

Bottled By
Barton Brands, Ltd. Bardstown,KY
Type

Kentucky Straight Bourbon Whiskey

Alcohol content

86 Proof

Availability

US: Available Japan: Unknown Duty Free: Not Available Europe: Unknown

Age

6

Views (since 20080612)

7363

Bottling Info
Very Old Barton is backed by generations of experience in distilling and bottling aged Kentucky bourbon whiskey. Smooth and unique taste with strong consumer appeal. A premium gift for special occasions. <Barton Brands Website>



<Product Line Photo courtesy Barton Brands Website>
Review from bourbonv (BourbonEnthusiast Review ID 469, Created:20060426090511)
| | |
| --- | --- |
| Purchased at: | Bourbon's Bistro Bar |
| Purchased for: | 5.00 |
| Info on this bottle: | Standard Bottle |
| Proof Of this Bottle: | 86 |
| Nose: | Corn and caramel with old leather, oak wood and spice. |
| Taste: | Caramel and corn with old leather, apricots and a hint of oak wood. |
| Finish: | Slightly dry and woody with some caramel sweetness. |
| Overall: | Very good for an ols fashioned cocktail. |
Registered users can make comments on this review...Already registered? Log in here
---


Log in to be able to add your own review of this bottling.

&nbsp
Who is online
Registered users:

Bing [Bot]

,

Google [Bot]

,

Yahoo [Bot]