Bourbon Reviews: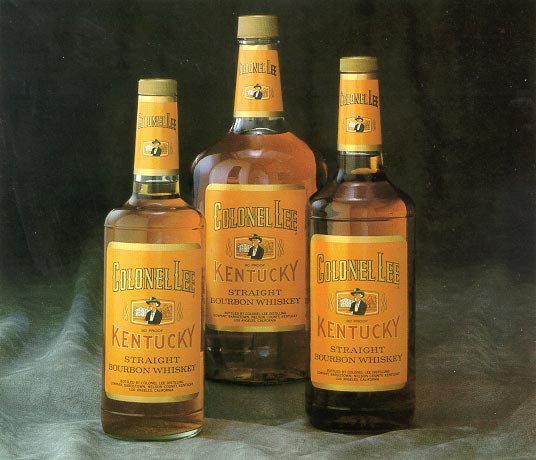 Bottling Name

Colonel Lee

Bottled By
Barton Brands, Ltd. Bardstown,KY
Type

Kentucky Straight Bourbon Whiskey

Alcohol content

100 Proof

Availability

US: Available Japan: Unknown Duty Free: Unknown Europe: Unknown

Age

0

Views (since 20080612)

16886

Bottling Info
Bottled in Bond

The true, smooth taste of the South; distilled, aged and bottled in a two-century old heritage of straight Kentucky Bourbon whiskey. The name and packaging portray that Southern heritage and quality. Colonel Lee's strong competitor in the popular Bourbon category.

<Barton Brands Website>


Product Photo courtesy Barton Brands Website
Review from bourbonv (BourbonEnthusiast Review ID 198)
| | |
| --- | --- |
| Purchased at: | estate sale |
| Info on this bottle: | An old bottle from about 1984 |
| Proof Of this Bottle: | 100 |
| Nose: | Sweet corn and honey with a hint of mint and fine leather. |
| Taste: | A bit of fire in the mouth with a very thick, oily mouth feel. Sweet candy corn and and cloves with a hint of leather and tobacco. |
| Finish: | This bourbon has a finish that starts sweet with vanilla and a hint of oak, but looses it as it turns more sour and oily. |
| Overall: | This is not Barton's best product and I think I will use it mostly for mixing to see if I can tame the fire and make the finish more pleasant. |
Registered users can make comments on this review...Already registered? Log in here
---


Log in to be able to add your own review of this bottling.

&nbsp